Breakers Hotel - Newquay (Cornwall)
Breakers Hotel - Newquay (Cornwall)
50.412458

,

-5.093238
$

$$$
|
View on map
Newquay (Cornwall)

,

United Kingdom
|
Reservation:
+44-160-073-8777
|
75 photos
73£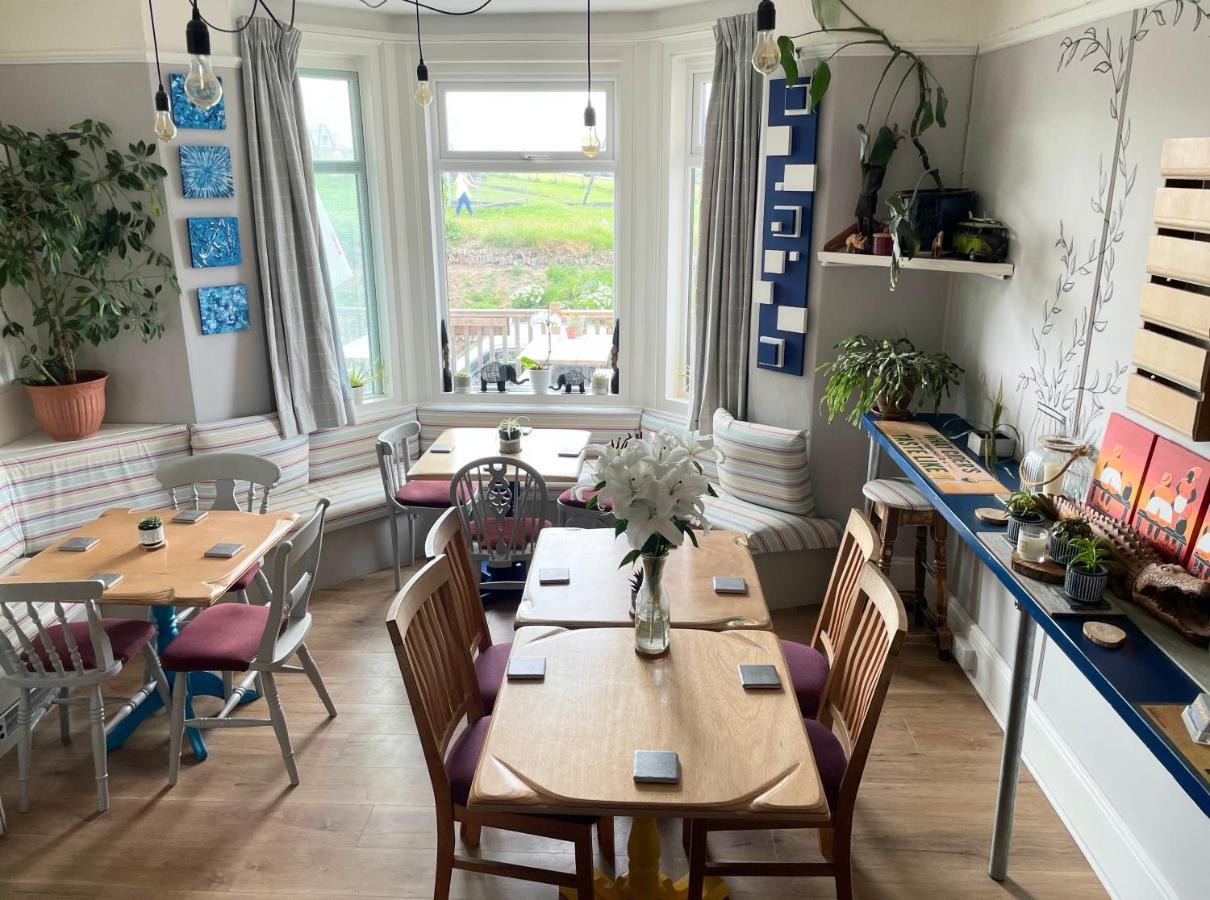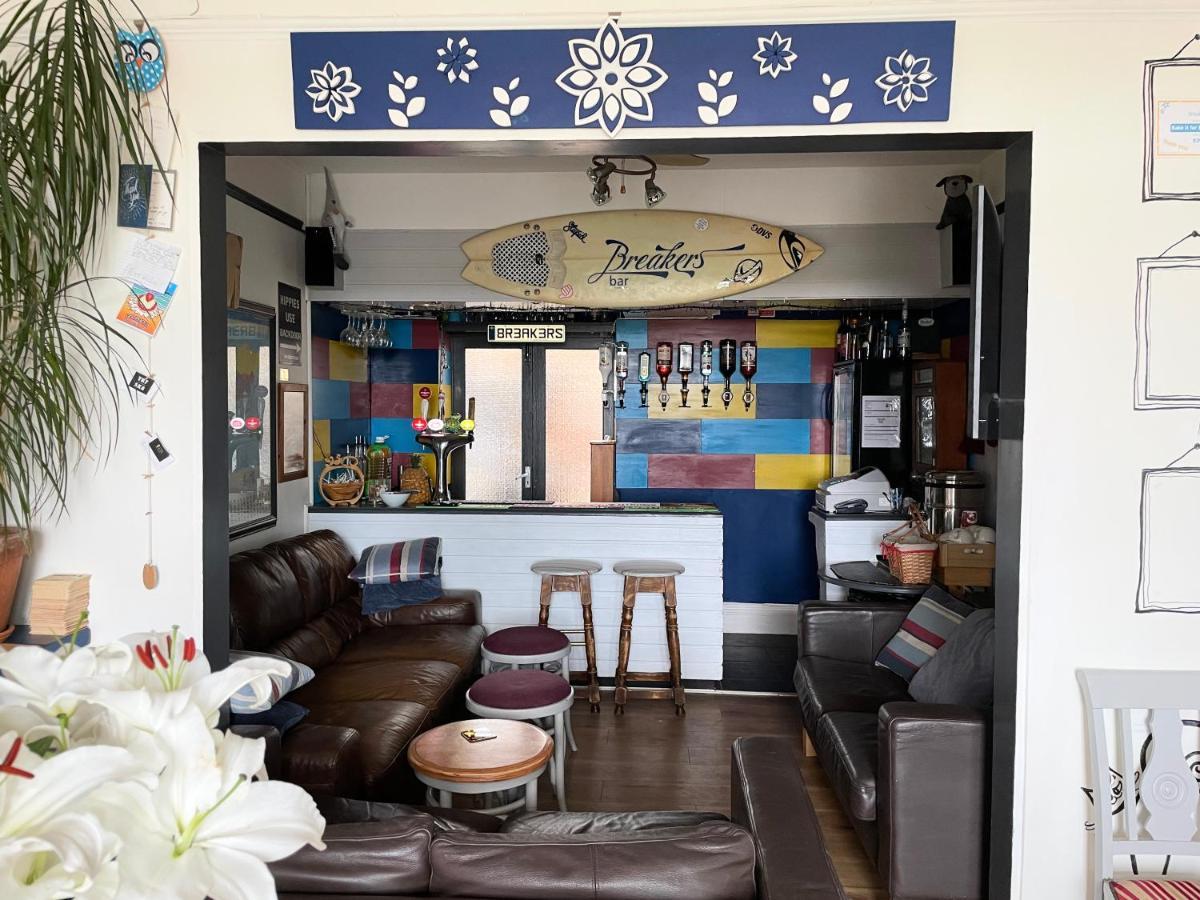 Breakers Hotel - Newquay (Cornwall)
Overview
Set approximately a 25-minute walk from Waterworld Leisure Centre, the 3-star Breakers Hotel Newquay is located merely 6 minutes' walk from Newquay Golf Club. A car park is available nearby at the guest house.
Location
Newquay centre can be reached within 20 minutes' walk, and sports attractions such as Oasis Fun Pools are about 3 km away. This Newquay hotel offers proximity to natural sights like Great Western Beach (1.7 km) and Killacourt Park (0.9 km). Nature lovers will appreciate the proximity to Celtic Sea, which is around 2.2 km away. Breakers Hotel is placed in front of Fistral Spa, while Newquay bus station is approximately a 5-minute walk away.
Rooms
The accommodation has 7 rooms appointed with a flat-screen TV with satellite channels and Wi-Fi, as well as self-catering options such as coffee/tea making machines. Some units also boast sea views.
Eat & Drink
Located approximately a 7-minute walk from this hotel, Ganesha Thai serves a great selection of Asian food.
Leisure & Business
Leisure options include a sun terrace and a golf course offered for a surcharge. The Breakers features horseback riding, cycling and fisheries for sport lovers.
Good to know
Amenities
Public parking is possible at a location nearby for free.
Wireless internet is available in the entire hotel for free.
Other information
Children & extra beds
There are no extra beds provided in a room. 
There are no cots provided in a room. 
Pets
Pets are allowed on request.
Rooms and availability
Max:

4 persons

Room size:

18 m²

Bed options:
Double Room Private Shower
Max:

2 persons

Room size:

14 m²

Bed options:
Double Room Ensuite Sea View
Max:

2 persons

Room size:

14 m²

Bed options:
Sea view

Shower

Coffee machine
Show 3 more room types
Less
Facilities
Main facilities
Bar/ Lounge area
Outdoor dining area
Sports & Fitness
Hiking
Horseback riding
Cycling
Golf course
Fishing
Dining
Bar/ Lounge area
Outdoor dining area
Children
Board games
Children's play area
Game room
Spa & Leisure
Sun terrace
Leisure/ TV room
Jacuzzi
Room features
Heating
Patio
Terrace
Garden furniture
Tea and coffee facilities
Dining table
Show all facilities
Hide facilities
Essential information about Breakers
| | |
| --- | --- |
| 💵 Lowest room price | 73 £ |
| 📏 Distance to centre | 1.5 km |
| ✈️ Distance to airport | 10.8 km |
| 🧳 Nearest airport | Newquay, NQY |
Location
Address
The address has been copied.
12 Atlantic Road
,
Newquay (Cornwall)
,
United Kingdom
,England
12 Atlantic Road
,
Newquay (Cornwall)
,
United Kingdom
,England
City landmarks
Nearby
Restaurants
Hotels nearby
Museum
Newquay Heritage Archive & Museum
650 m
Saint Michael's Road
The Parish Church of Saint Michael the Archangel
790 m
Unit 1
Newquay Activity Centre
740 m
5 Marcus Hill
Newquay Parish Church
790 m
Park
Trenance Gardens and Cottages
1.8 km
Trenance Park
Waterworld Leisure Centre
2.2 km
Church
St Carantoc's Church
1.6 km
Newquay TR7 2NE
Great Western Beach
1.7 km
Andrew Henwood Funeral Director
Little Western Railway
1.6 km
Reviews of Breakers
Share your experience with us.
Write a Review
Jeff

Lovely colorful rooms, helpful staff, and a lively atmosphere with a bar and TV area. Great for socializing and meeting new people. A short walk to the town center. A friendly dog adds to the overall charm.

Matthew

No complaints, can recommend this place. Delightful view from balcony of the sea. What's more, free Wi Fi was good.

Stephen

Location and views. All was good.

Public parking & loyal staff. There's Bush Pepper within 15 minutes walk or so, enjoyed their menu. Got room with sea view. The owner upon arrival was helpful. Moreover, we parked our car nearby. This hotel is equal to 3 stars.

Robert

I was pleasantly surprised by this hotel. The room we stayed in was basic but comfortable, and it had a good TV too. The location was fantastic, being right by Fistral Beach and close enough to everything. The staff were friendly and helpful, making us feel at home. it offered great value for money.

All was satisfactory during our stay.

Peter

we appreciated this place, it has lovely views and breakfast. it was a short walk from the beach and away from hustle and bustle. for shots visit the fort inn, nestled within 20 minutes' walk of the hotel. close location to newquay golf club.

John

The hotel's cleanliness was impressive - everything was spotless and well-maintained. The facilities were top-notch, especially the comfortable beds and the convenient hot drink facilities in the room. The location was a major plus, as it was just a short 10-minute walk to the start of town and right by Fistral Beach. Transportation was not an issue, as I easily found free parking on the street. The hotel staff were welcoming and helpful, making me feel at home.

Nothing, all excellent.

Martyn

The sea view from the room was amazing and the rooms were clean and well-decorated. The staff was very welcoming and accommodating. The location was perfect, just a short walk from the beach and close to restaurants and pubs. The pets were adorable and added to the charm of the place.

There were a few noisy groups during the night that disturbed our sleep. The bar area was sometimes loud as well.

Alan

I recently had a great stay at this hotel in Cornwall. Firstly, the location was fantastic - just a short walk to Fistral Beach and close to everything in Newquay. I also appreciated the value for money, with breakfast included and the room having a good TV and a nice view. The staff were friendly and helpful, ensuring a comfortable and enjoyable stay.

All was perfect, nothing to improve.

Peter

Our stay in this cosy B&B by the beach was a right good laugh. The bed was extra comfy and the breakfast great value for money. We loved the modern, clean room and the VERY helpful hosts who always made us feel at home. Base yourself here to be close to everything; the beach, town and a wonderful park across the road. The handy sink in the room was a plus.

The noise levels can be a bit high, but overall we had a lovely stay.

Peter

Friendly staff, great atmosphere, and unique artwork. Convenient location near the beach and town center. Comfortable rooms with sea views. Enjoyed the company of the dogs. Would definitely recommend and visit again.

Kevin

Great location, secure property, comfortable beds, hot drink facilities, free parking, friendly atmosphere, storage facilities for beach equipment.

Nothing at all.

Andy

This hotel exceeded my expectations in so many ways. Firstly, the value for money was outstanding. Not only were the prices affordable, but the attention to detail in every aspect of the hotel was commendable. From the clean and tidy rooms with a toilet on the floor, to the good TV and beautiful views, everything was thoughtfully designed. The staff were incredibly friendly and provided excellent service throughout my stay. The location was perfect, being close to the beach and just a short walk to the town. And to top it all off, the breakfast included was a delightful Cornish treat. I cannot wait to return to this amazing place.

No complaints whatsoever, everything was just perfect!

Stephen

The value for money at this hotel was excellent, with a stylish modern room, great bathroom, and a good TV. The location was perfect, within walking distance of the night life and beach. The staff were friendly and easy to talk to, and Fred the dog added a special touch to our stay.

The hotel breakfast menu could benefit from having a shelf in the shower for toiletries, as it was difficult to pick them up from the floor.

James

We stayed in a lovely room that was clean and fresh, with soft towels and a comfortable bed. The hosts were down to earth and couldn't do enough for us. We also enjoyed the amazing view from our room.

There were no toiletries provided, but luckily we brought our own. The shared bathroom was clean, but it would have been nice to have our own.

John

The location of the hotel was great, with easy access to the beach and nearby attractions. The staff were friendly and accommodating, always ready to assist with any requests. The room was clean and comfortable, providing a cozy atmosphere for a relaxing stay.

The amenities provided were lacking. The bathroom was small and cramped, making it difficult to move around comfortably.
FAQ about Breakers
How far is the city centre from the Breakers Hotel?
Newquay city centre is reachable within a 20-minute walk from the Breakers Hotel.
Which landmarks should we visit during our stay at the 3-star Breakers Hotel?
During their stay at the 3-star Breakers Hotel guests can visit Lusty Glaze Beach (2.3 km), Newquay Activity Centre Surf School (0.8 km) as well as Great Western Beach (1.7 km) among others.
Does Breakers Hotel have a car parking on site?
Yes, Breakers Hotel features parking nearby.
Can I have lunch or dinner next to the Breakers Hotel?
Best restaurants near the Breakers Hotel include Toast and Jam Jar restaurants, they are placed within 650 metres.
What is the earliest I can check-in at the Newquay guest house?
At the Newquay guest house you can check in from 16:00 till 21:00 on the day of arrival.
What is the earliest and the latest I can check-out at the hotel?
At the hotel you can check out from 08:00 till 10:00.
How much does a room at the Breakers Hotel cost?
The price for a room in the Breakers Hotel starts at £149.
What payment methods are available in the Breakers Hotel?
At the Breakers Hotel guests can pay using Mastercard, Solo and Maestro as well as other payment methods.
What are the room types offered by the Breakers Hotel?
Queen Room, King Room and Twin Room are among the room types available at the Breakers Hotel.
Which facilities are included in the rooms at the guest house?
Every room at the guest house includes a flat-screen TV with satellite channels and Wi-Fi as well as smoke detectors for guests' security.
Tourists from United Kingdom often stay at these properties. Ideas for your future trips.
The Edenfield Guest House: 9.7 / 10 - Perfect | 13 reviews | 61.28£ / night
Rhoslyn Hotel: 9.1 / 10 - Perfect | 13 reviews | 86.42£ / night
Aurea Hotel: 8.0 / 10 - Great | 97 reviews | 52.64£ / night
The Whipsiderry Hotel: 9.1 / 10 - Perfect | 13 reviews | 212.11£ / night